The first time you put tickets up for sale via Ticketmaster Resale, you will be asked to confirm your bank account and personal information. This must also be done if you have already put tickets on sale without confirming the information.
You start the process by pressing the "List Tickets and Continue" button the first time you put tickets on sale with Resale.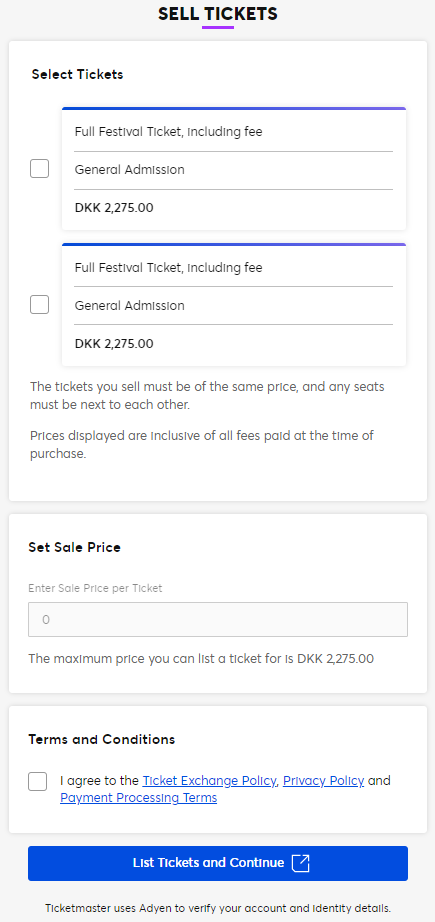 You will then enter a page with our payment partner Adyen, where you can confirm your information via our partner Adyen/Tink.
(If you have previously put tickets on sale via Resale, but have not yet confirmed your seller details, you will also be given the option to enter your seller details by pressing "Confirm seller details").
When you enter the site of our payment partner Adyen, you will first get a welcome page where you are asked to enter basic information such as the country you live in. Select Country and press "Get started".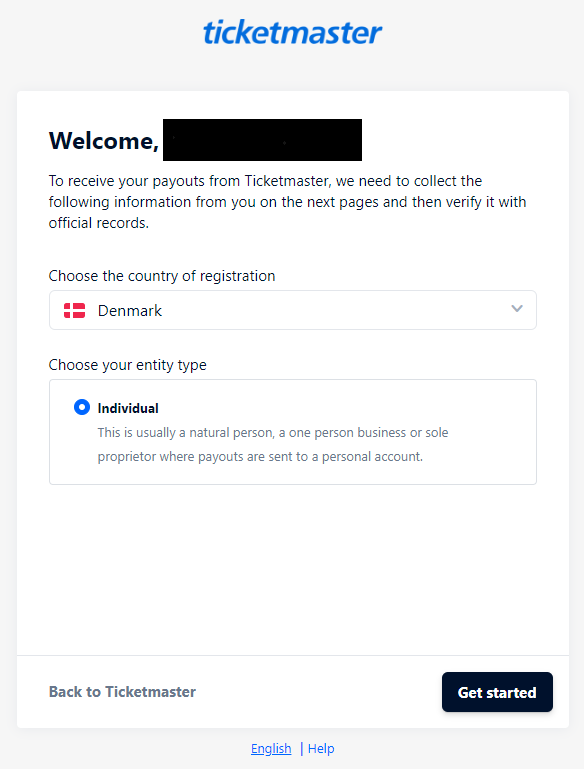 Add your identity information by pressing "Finalize Information" (Færdiggør oplysninger).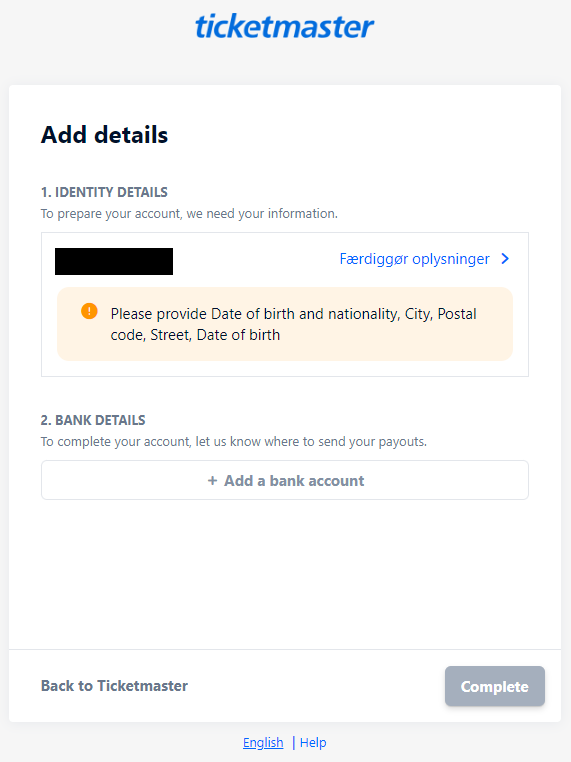 Enter your first name, last name and date of birth and press the Next button.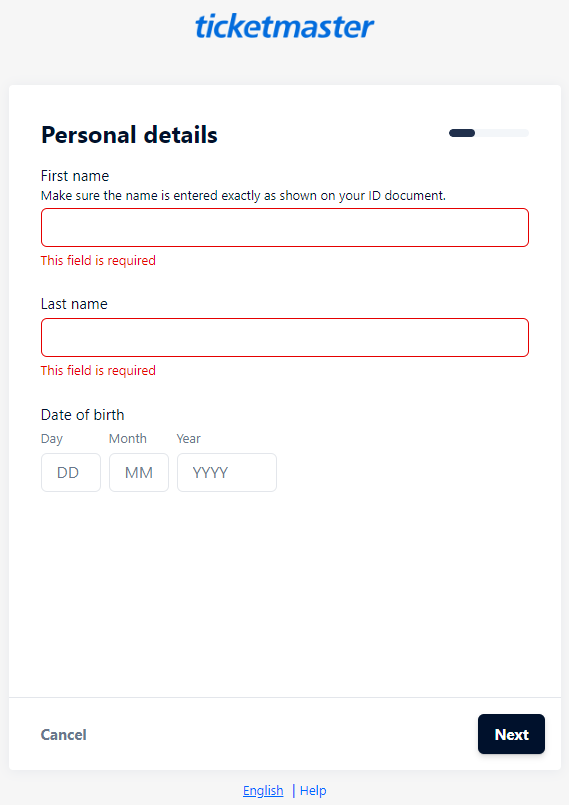 Enter your address and press the Next button.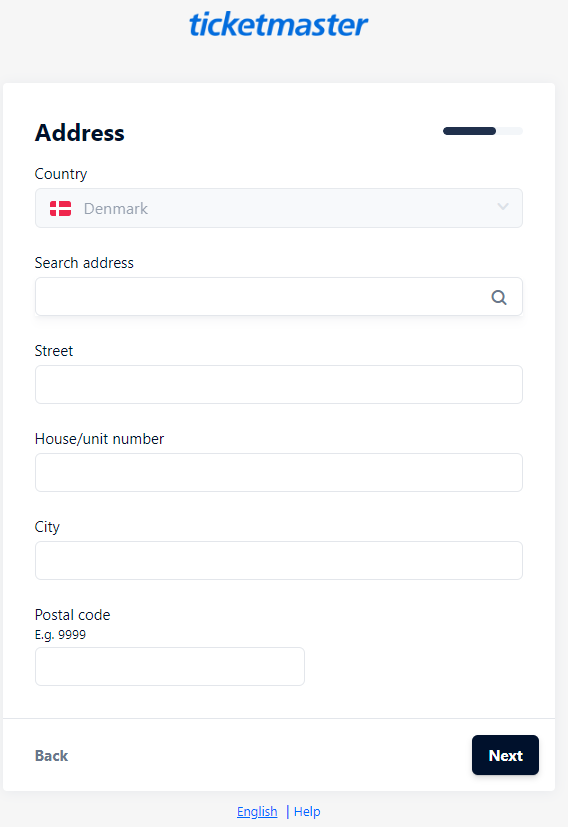 Enter your contact information (phone number and email address) and press Save.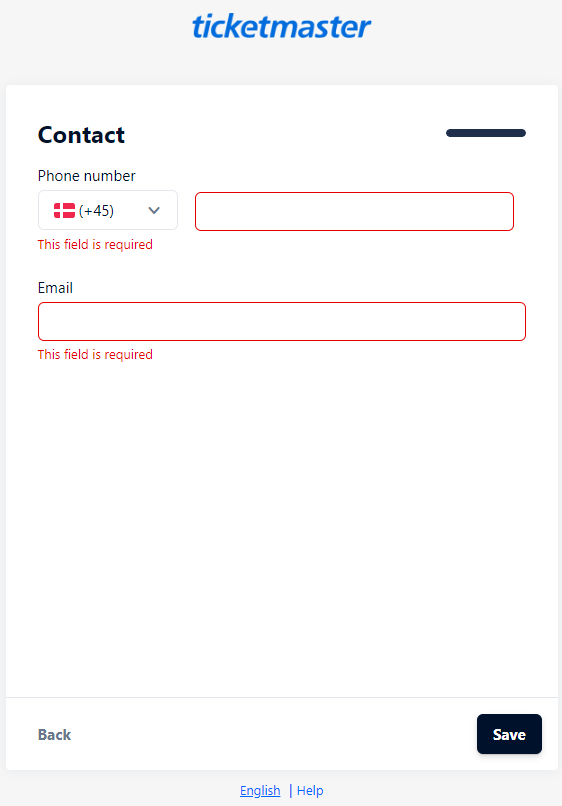 A summary of the entered information is displayed and you can press Done.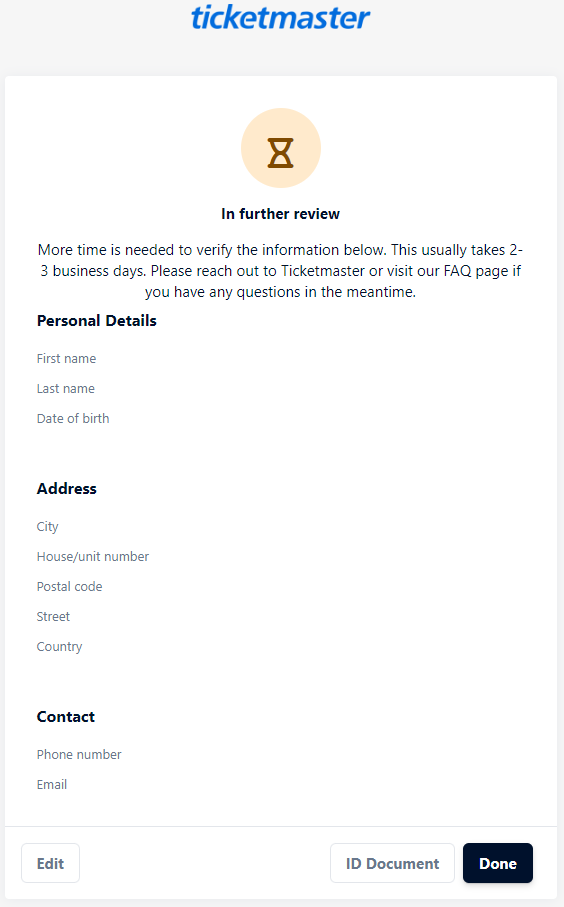 Now your identity information is saved. The next step is to confirm your bank details so we can transfer money to you once you've sold tickets via Ticketmaster Resale. Tap "Add a bank account" to start.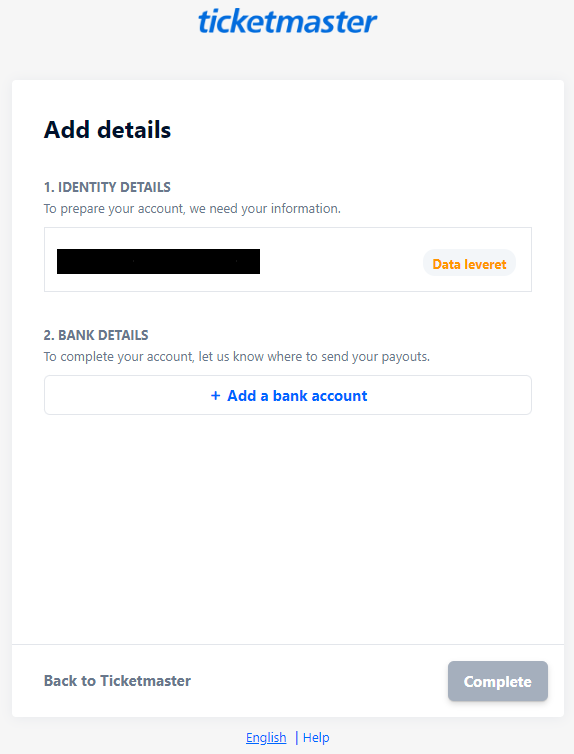 Here you must first choose whether you want to use instant verification (ie your bank details can be confirmed immediately) or you can choose a manual verification. We recommend that you select "Verify quickly with a provider" (i.e. an instant verification) so that you can have your bank details confirmed immediately. Press Next when you have made your selection.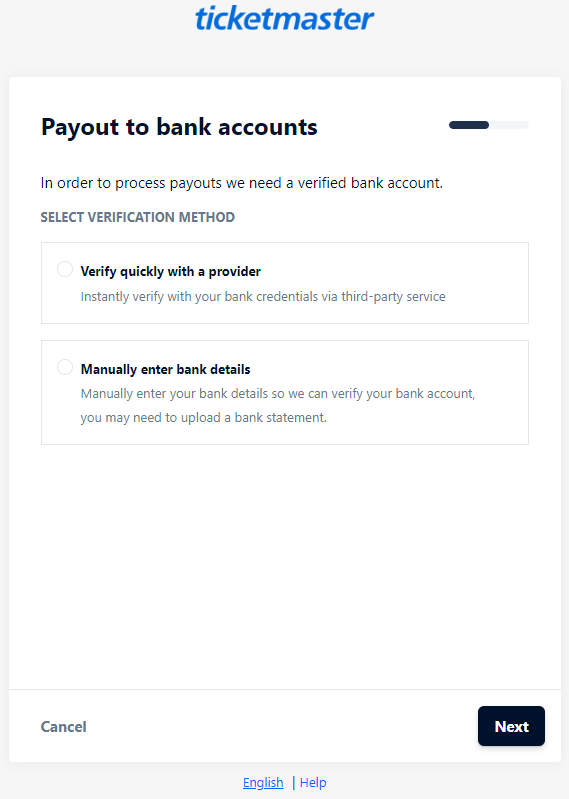 First, select the country you live in and have your bank account in. We do not support all countries, including Australia and the United States. Press the Start button to continue verifying your bank account.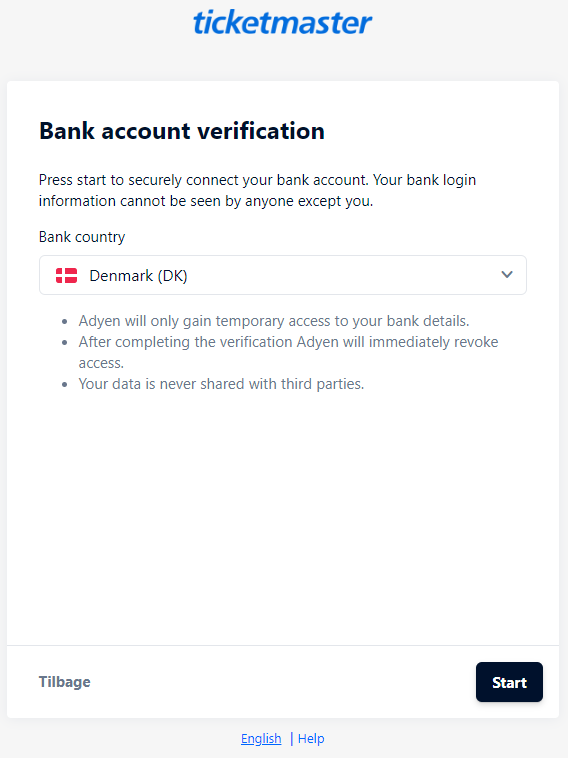 Now please select your bank in the list. If your bank is not in the list, go back to the previous step and select "Manually enter bank details" to have your bank details verified manually.
You will now go through the process of verifying your bank via the system Tink, which typically happens by logging into your bank with MitID and selecting your bank account. When your bank account is confirmed, press "Done" to finish.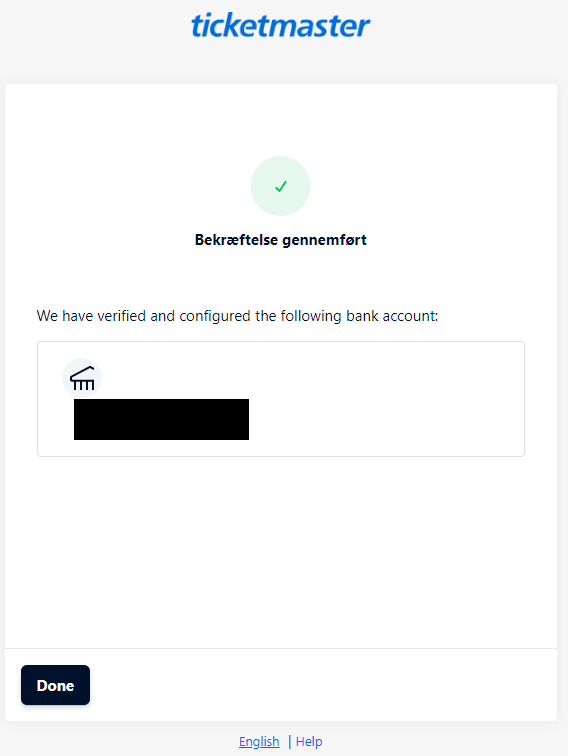 You will now get a page where it says that your bank details are being processed. Since you have immediately verified your bank details, this will typically change to "Data provided" within a few seconds.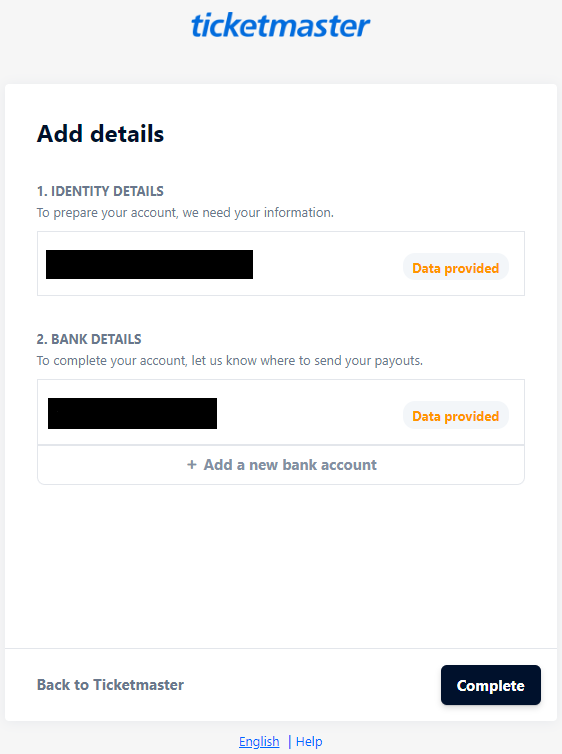 Your identity and bank details have now been provided and you can tap "Complete" to finish.
Note: if at this point you receive an e-mail asking you to verify your information for Resale, you can ignore this e-mail if it says "Data provided" under "Identity details" and "Bank details" as shown in the example above.
When your listing is confirmed, you will get a confirmation page and a resale listing ID.